Active Items Only Stock Items Only Latex Free Only
Description
Price
Quantity

Tennis Elbow Straps. Standard, Universal. Reduce the Pain Causes by Tennis Elbow with Medline's Tennis Elbow Straps. Loop lock closure, hook tab on cuff facilitates one-hand application. 1 each.
Manufacturer Item:
ORT17100
Manufacturer:
MEDLINE INDUSTRIES, INC.

Manufacturer Item:
O-AMA68S0.6S
Manufacturer:
ALLEN MEDICAL SYSTEMS, INC.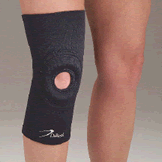 Trimmable Tubular Buttress. XX Large, 25 1/2" - 28" (Measure 6" above mid-patella). This neoprene knee support features an enclosed, tubular, donut buttress. Provides compression around the patella. The buttress can be trimmed at 0, 90, 180 and 270 degrees for a custom fit. Indications: Chondromalacia, Patella subluxation, patella tendonitits, Patellofemoral tracking dysfunction, Quadricep tendonitis. Plica syndrome.
Manufacturer Item:
NE7717-76
Manufacturer:
DEROYAL INDUSTRIES, INC.
Item is no longer available.

POSEY Gait Belts, Standard 54"L X 2"W, Stars and Stripes Style. Helps prevent caregiver back injuries and assists in the safe transfer or ambulation of patients. Made of sturdy cotton and features a specially designed nickel-plated, metal buckles that reduce wear on the cotton belt for increased durability and a maximum hold. Machine washable. Packaging: 1/pkg.
Manufacturer:
POSEY COMPANY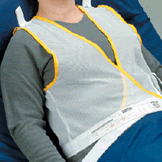 Criss-Cross Vest Restraint with Shoulder Ties. Coolknit, Medium, Fits chest size: 33"-38". Physical reminder for patient not to get out of bed or wheelchair without assistance. Can be used in a bed or wheelchair. Indications: Protective device, Mildly agitated patients. 1 each.
Manufacturer Item:
M311-M
Manufacturer:
DEROYAL INDUSTRIES, INC.


Elastic Pullover Knee Support. X Large, 21"-24" knee circumference. Closed patella. Provides warmth, compression and support. Indications: Osteoarthritis, Grade I collateral ligament sprain. Bakers cyst, Mild effusion. Prepatellar bursitis. 1 each.
Manufacturer Item:
7042-04
Manufacturer:
DEROYAL INDUSTRIES, INC.