Active Items Only Stock Items Only Latex Free Only
Description
Price
Quantity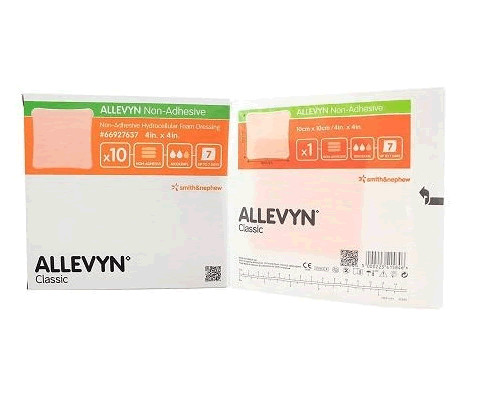 ALLEVYN, Hydrocellular Non-Adhesive Advance Foam Wound Dressing, 4" x 4". Has trilaminate structure comprised of non-adherent wound contact layer, highly absorbent central layer and outer layer that is waterproof. Produces moist wound environment. Very absorbent and can usually be left in place for up to three to four days. UOM: BX. Packaging: 1/PK, 10 PK/BX, 7 BX/CA.
Manufacturer Item:
66927637
Manufacturer:
SMITH & NEPHEW WOUND MANAGEMNT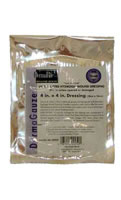 DermaGauze 4x4 Dressing. Has the ability to cool the wound surface and due to its high moisture content, protect exposed nerve surfaces. Non adherent to tissue. Saves time. Managed care friendly. Prevents damage to healthy tissue. Vitamin E Enriched Essential for tissue cell development. Assists in autolytic debridement. Assists in softening eschar and necrotic tissue. Provides an optimal moist wound environment for healing. The convenience of sterile gauze plus DermaSyn Hydrogel Wound Dressing. Uses: Pressure Ulcers (Stages I-IV), Stasis Ulcers, 1st & 2nd Degree Burns, Cuts & Abrasions, Trauma Wounds, Skin Conditions Associated with Peristomal Care, Diabetic & Foot Ulcers, Radiation Dermatitis. 15/box.
Manufacturer Item:
00250E
Manufacturer:
DERMARITE INDUSTRIES