Active Items Only Stock Items Only Latex Free Only
Description
Price
Quantity

Chrome Grab Bar. 18". Durable chrome plated steel blends attractively into any decor. Knurling provides a good gripping surface. Mounts vertically, horizontally or diagonally 1 1/2" from wall. Attractive retail packaging. 250 lb maximum weight capacity. Lifetime limited warranty. 1 each.
Manufacturer:
GRAHAM-FIELD HEALTH PRODUCTS

CONCHATHERM III and III Plus Siemens ADVENT, PB, Respironics Esprit Ventilator Bracket. Packaging: 1 each.
Manufacturer:
TELEFLEX MEDICAL, INC.

Manufacturer Item:
6502001912
Manufacturer:
GRAHAM-FIELD HEALTH PRODUCTS

Manufacturer Item:
OVALPAIL
Manufacturer:
INNOVATIVE PRODUCTS UNLIMITED

Drumstapes Prosthesis
Manufacturer Item:
140059
Manufacturer:
OLYMPUS AMERICA, INC.

Sheatorp Prosthesis
Manufacturer Item:
140058
Manufacturer:
OLYMPUS AMERICA, INC.

Dual Speed cast Cutter, Three Blade options can be used with 986 cast vac. Packaging: 1/Each.
Manufacturer Item:
0940000000
Manufacturer:
STRYKER INSTRUMENTS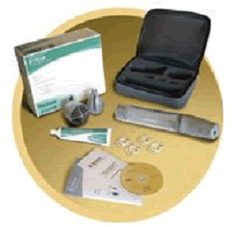 Timm Medical Technologies Osbon ErecAid Esteem Battery Operated Vacuum Therapy System. Includes Four Standard Ring Sizes (A, B, C and D), Lubricant, User Guide, Cushioned Carrying Case. Erecaid Esteem Battery-Operated Impotence Pump is the first ergonomically designed vacuum device. Its angled shape fits comfortably in the hand for easy one-hand operation. It is ideal for those with limited dexterity. Results that are more consistent are achieved because the angle allows for a clearer view. The easy action ring applicator slides into position with a single downward motion. Restores sexual function in 9 out of 10 impotent men. It provides a 90+% effective, non-surgical alternative for any man with erectile dysfunction. External vacuum systems are a simple and practical way of managing impotence. No trauma or potential complications of a surgical procedure. Totally reversible nature makes it ideal for short, intermittent or long-term use. UOM: 1/EA.
Manufacturer Item:
OB1135
Manufacturer:
TIMM MEDICAL

Hard Shell Helmet. Medium: 21 1/2"- 22 1/4" Circumference, 16 1/2" Occipital, 12 1/2" Ear to Ear. This headgear is effective in reducing the risk of head injury yet comfortable to wear. Provides full ventilation without compromising head coverage. A strong polyethylene shell covers a shock-absorbent foam liner. Overall average weight of this headgear is 17 oz. Creamy white outer shell with blue lining.
Manufacturer Item:
924334
Manufacturer:
PATTERSON MEDICAL
Item is no longer available.

Easy Care Commode. Clip-On Seat. 350 lb Weight Capacity. Packaging: 4/Case.
Manufacturer Item:
G302134
Manufacturer:
MEDLINE INDUSTRIES, INC.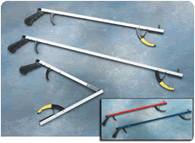 Reacher, 26"L. LATEX-FREE. Weight: 6 oz. Aluminum. Serrated jaw and flexible foam rubber tip ensure a firm, secure grip. Ergonomically designed trigger-action handle. Pulling lug helps draw items toward user. Magnetic tip toretrieve small metal objects. Jaws open to 3"W. UOM: EA. SAMMONS PRESTON.
Manufacturer:
PATTERSON MEDICAL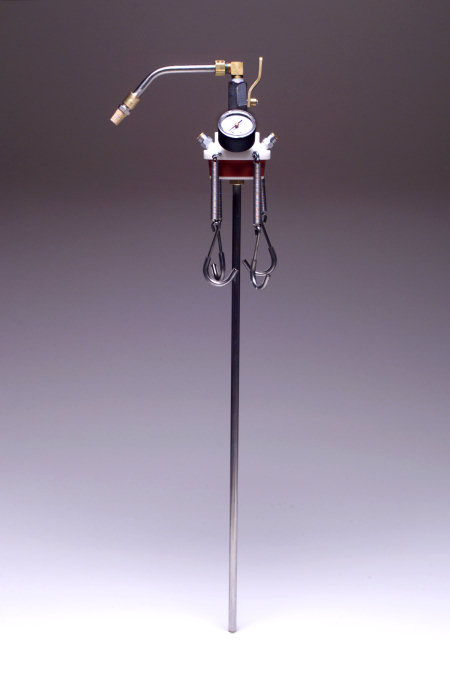 Brymill Liquid Nitrogen Withdrawal Device, Brymill LN2 Storage & Withdrawal Equipment. Conveniently fills multiple CRY-AC® units at a time. Device affixes to top of dewar (i.e., is not removed after each use), has a simple on/off switch, and works like a faucet. Includes a filter that helps clean the LN2 before it is withdrawn. Packaging: 1/Each.
Manufacturer:
BRYMILL CRYOGENIC SYSTEMS