Active Items Only Stock Items Only Latex Free Only
Description
Price
Quantity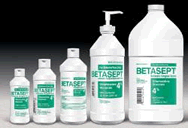 BETASEPT Surgical Scrub (Chlorhexidine Gluconate), 8 oz. Bottle. 4% Strength. Order in multiples of 24. NDC: 67618020008
Manufacturer Item:
BTA008
Manufacturer:
PURDUE PRODUCTS, L.P.

Disposable Scrub Wear, Shirt, Round Neck, XXLarge. Breathable fluid resistant SMS material. Blue. Antistatic. Offers complete coverage and cut generously for an easy fit. One chest pocket. UOM: CA. Packaging: 30/CA. MEDLINE INDUSTRIES.
Manufacturer Item:
NON27212XXL
Manufacturer:
MEDLINE INDUSTRIES, INC.

POLYPROPYLENE Hand Brush, 4 1/4" x 1 3/4". Long lasting NYLON bristles resistant to chemicals and provide thorough scrubbing without scratching. Non-corrosive silver wire securely anchors each tuft. Usecold sterilization process. Low moisture absorption eliminates need for drying before sterilization. Fits standard brush dispenser. UOM: BX. Packaging: 12BX.
Manufacturer:
GRAHAM-FIELD HEALTH PRODUCTS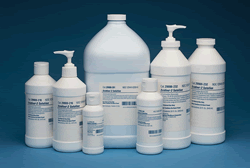 Manufacturer Item:
29900-201
Manufacturer:
CAREFUSION 2200

Soft-Fit Knitted Sheets. Contour Sheet, 15oz. Soft-Fit provides superior patient comfort while potentially reducing laundry costs by as much as 40%. Now constructed with Spandex in the binding to provide an even better fit to the mattress. Intimately blended yarns for superior shrinkage control. The jersey knit construction provides maximum resident comfort and minimizes the chance of skin breakdown. The contour sheets have deep 14" gussets that are designed to fit all standard healthcare mattresses and over decubitus care devices. 5 Dozen/Case.
Manufacturer Item:
MDT218560DZ
Manufacturer:
MEDLINE INDUSTRIES, INC.