Active Items Only Stock Items Only Latex Free Only
Description
Price
Quantity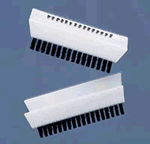 Super Surgeon's Scrub Brush, 4-3/8" x 1-11/16" x 1-3/8"Ht. Total tufts 112 (7 x 16) plus 15 extra tufts to clean nails. Special nylon bristles securely anchored by noncorrosive nickel-silver pins,(Soft texture). Fits anchor brush dispenser or any other dispenser made. Greater scrub-up comfort and efficiency and better soap retention is provided in this, the most efficient surgeon's scrub brush ever made. Lightweight, patented hollow back block with grooved sides assures firm grip. Available in two styles...Hospital Property or plain back. Packaging: 12/Box.
Manufacturer Item:
750226
Manufacturer:
TEAM TECHNOLOGIES, INC.

KIMTECH SCIENCE*KIMWIPES*Delicate Task Wipers, 1-ply, White. Size: 11.8" X 11.8" with a pop-up box. Is a light duty wiper that can handle a variety of delicate tasks. Easily wipes up liquid and dust. The anti-stat dispensing reduces lint and electrostatic discharge and controls usage. Features one at a time dispensing and is portable to reduce waste. Packaging: 196/pack, 15 pack/case.
Manufacturer:
KIMBERLY CLARK PROFESSIONAL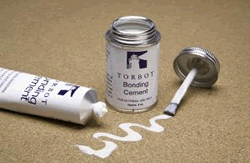 TORBOT Liquid Bonding Cement, 4oz Can. Extra strong liquid adhesive cement. Use to adhere ostomy appliances to the skin. Fast drying and secure. Contains Latex. Packaging: 1/Each. *Please note this product is flammable and can not be shipped to a PO Box. Please provide a street address when ordering to a avoid a delay in processing.
Manufacturer:
TORBOT GROUP,INC.

Uri-Kleen Detergent, 16 oz. Bottle. Packaging: 4/Case.
Manufacturer Item:
405000
Manufacturer:
SMITH & NEPHEW WOUND MANAGEMNT

Caviwipes Disinfecting Towelettes, 1 Canister, 160 Wipes (6 x 6.75). Towelettes stay fully sturated and don't dry out. Kills HBV in 3 minutes and TB in 5 minutes, along with many other viruses. Ready-to-use towel and CaviCide in one. Towels are safe for all nonporous surfaces. Sturdy and durable, nonwoven towel won't bunch up during use. Packaging: 12/Case.
Manufacturer Item:
13-1100
Manufacturer:
METREX & TOTAL CARE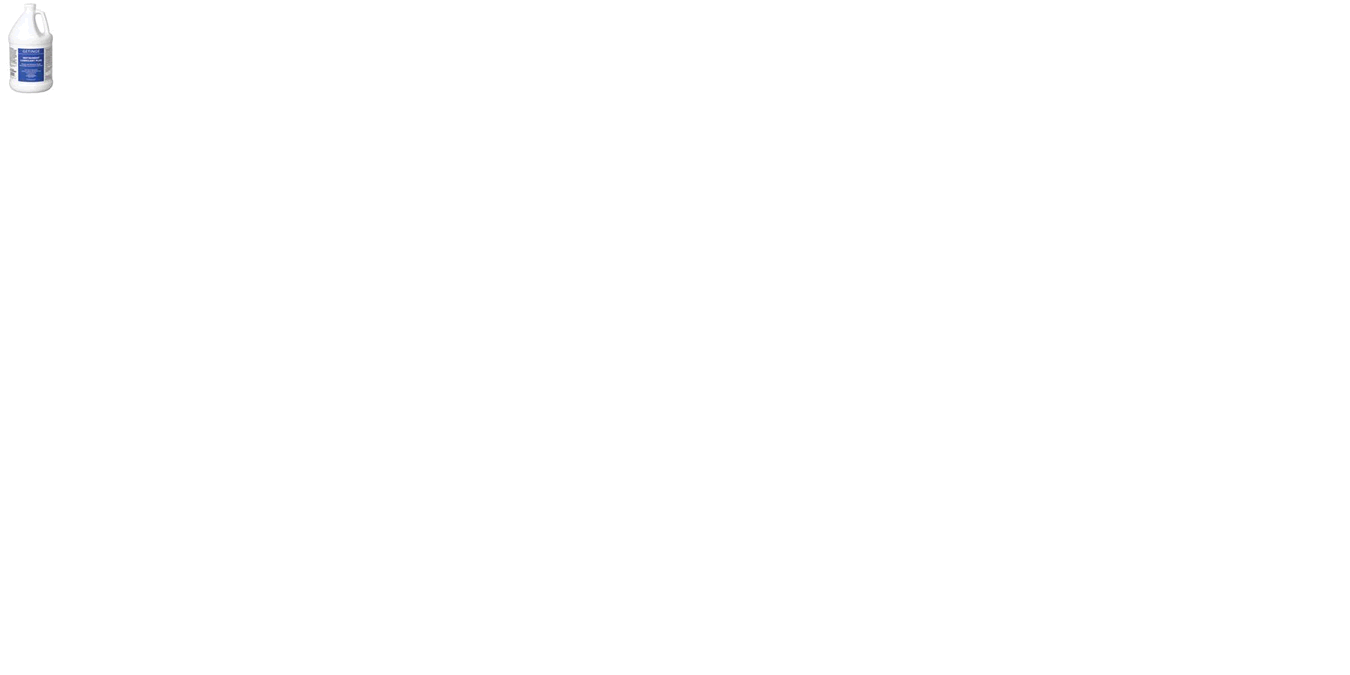 Instrument Lubricant Plus. 4 x 1. 1 case.
Manufacturer Item:
61301605247
Manufacturer:
GETINGE USA,INC.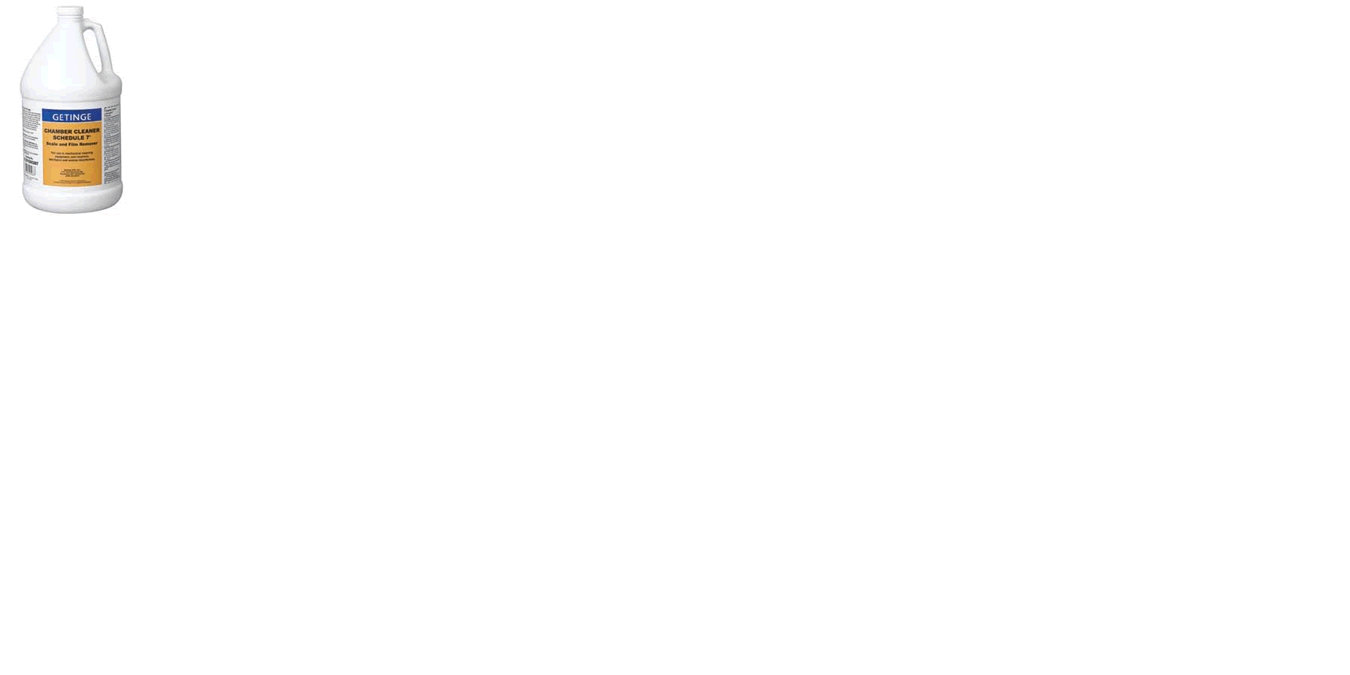 Schedule 7 Chamber Cleaner 1 case (4x1),
Manufacturer Item:
61301605287
Manufacturer:
GETINGE USA,INC.

CytoPrep Fixative; 4 oz.
Manufacturer Item:
12-570-10
Manufacturer:
THERMO FISHER SCIENTIFIC

KIMBERLY-CLARK*Cytology Brushes, Sterile, Disposable. Catheter diameter 2.3mm, catheter length 240cm, bristle diameter 2mm. Has a radiopaque distal cap and a 3-ring handle configuration. Packaging: 10 each.
Manufacturer:
HALYARD HEALTH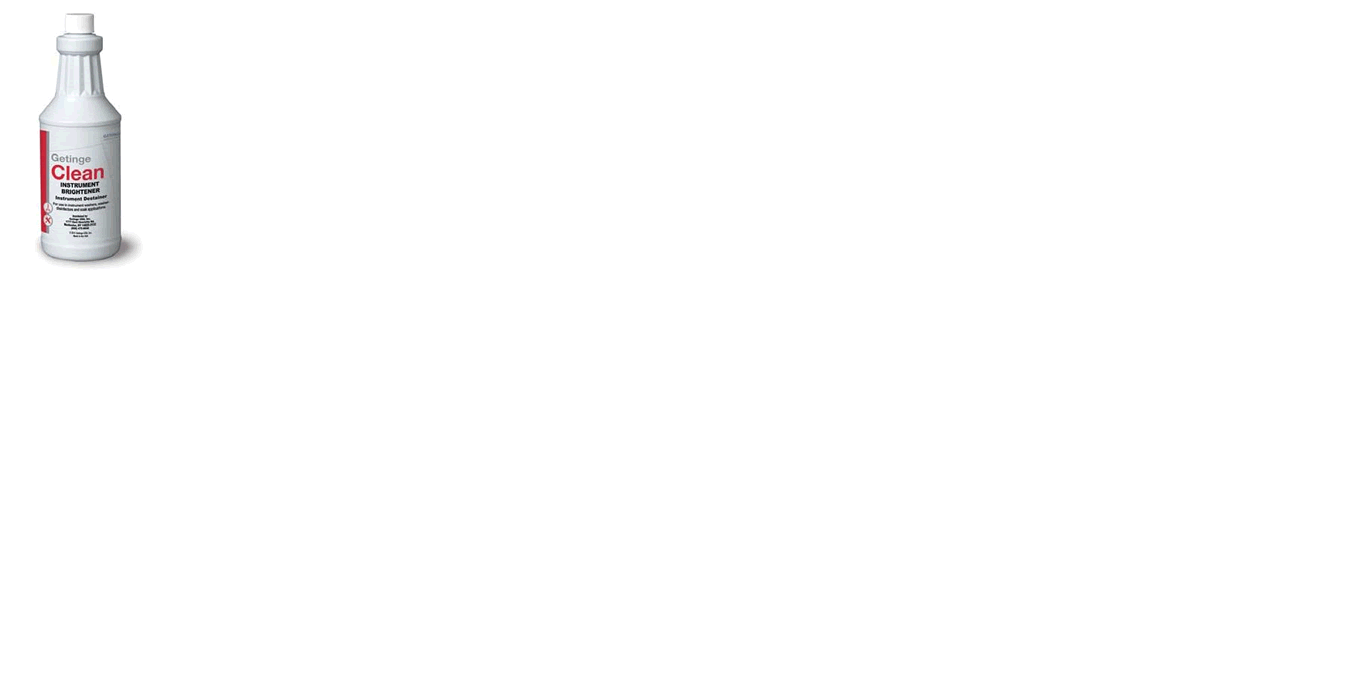 Instrument Brightener- 1 Qt. 12/case.
Manufacturer Item:
61301605067
Manufacturer:
GETINGE USA,INC.

KIMBERLY-CLARK*CB-X*I Dual-Ended Cleaning Brushes, Non-Sterile. Catheter diameter 1.65mm, catheter length 240cm, bristle diameter 4mm. Is cable assisted with flexible distal tip. Features a polypropylene catheter with nylon brush construction. Supplies a tapered valve and valve seat brush configuration that is disposable. Packaging: 50 each.
Manufacturer:
HALYARD HEALTH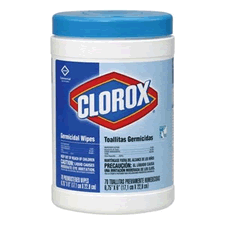 Clorox Commericial Solutions, Clorox Germicidal Wipes. Ready to use, hospital grade disinfectant. Kill claims for over 30 different microorganisms. Contact time is 30 seconds for most bacteria. Contains the power of Clorox bleach. Provides a 1yr. shelf-stable. Packaging: 70 ct./Canister, 6 Canisters/Case.
Manufacturer:
CLOROX PROFESSIONAL PRODUCTS