Active Items Only Stock Items Only Latex Free Only
Description
Price
Quantity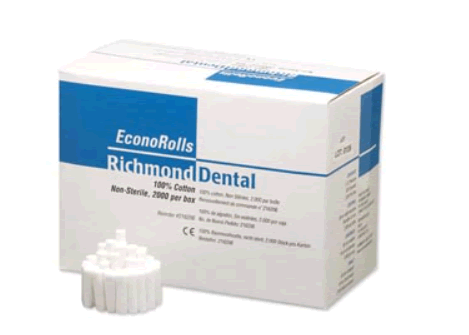 Economy Cotton Rolls 1 1/2" x 3". Sterile. Made with 100% Cotton with a methylcellulose fiber. The absorbant roll is smooth and rigid. UOM: 1RL/EA.
Manufacturer Item:
216206
Manufacturer:
RICHMOND DENTAL & MEDICAL

Sponge, 4" x 4", Premium, 40g, Non-Sterile, 2000/cs
Manufacturer Item:
ENC4NW
Manufacturer:
CROSSTEX/SPS MEDICAL
Item is no longer available.

Sponge 2" x 2" 4-Ply Non-Sterile
Manufacturer:
QUALA DENTAL PRODUCTS

Manufacturer Item:
ENC4NW
Manufacturer:
QUALA DENTAL PRODUCTS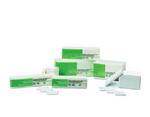 Manufacturer Item:
300421
Manufacturer:
RICHMOND DENTAL & MEDICAL

Cotton Roll #2 Medium, Non-Sterile, 1½" x 3/8", 2000/bx, (Imported from China) (Not Available for sale into Canada)

Manufacturer Item:
ENC4NWA
Manufacturer:
QUALA DENTAL PRODUCTS

Manufacturer:
DYNAREX CORPORATION

Manufacturer:
DYNAREX CORPORATION

Manufacturer:
DYNAREX CORPORATION

Manufacturer:
DYNAREX CORPORATION

Manufacturer:
DYNAREX CORPORATION