Active Items Only Stock Items Only Latex Free Only
Description
Price
Quantity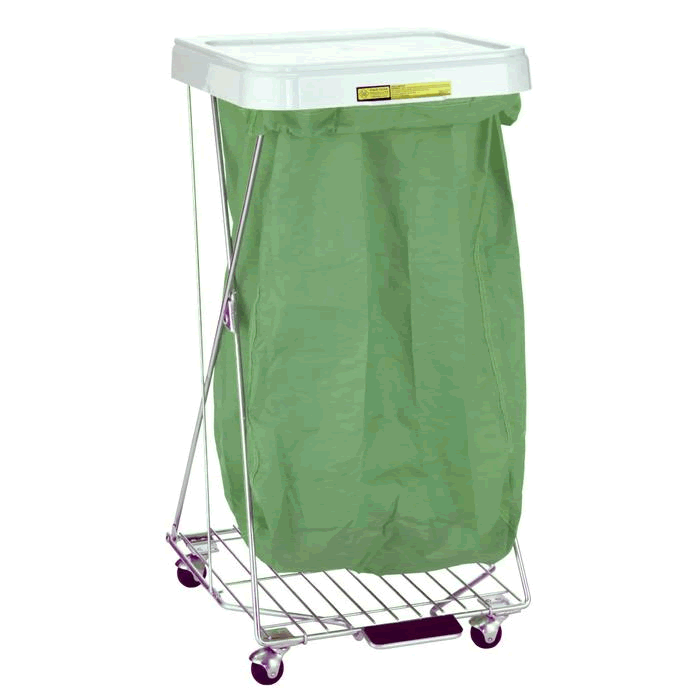 Reusable Nylon Hamper Bag. Green. Dimensions: 30"W x 40"H. Product Weight: 1 lb. This durable nylon hamper stand bag is constructed from a rugged flame retardant 200 denier urethane coated nylon. Double sewn seams add strength and the draw string rim provides for easy closure and transporting.•This bag is tear resistant and completely washable - cool dry for best results and long life.•Fits all R&B hamper stands. UOM: 1/EA.
Manufacturer Item:
640-GREEN
Manufacturer:
R & B WIRE PRODUCTS, INC.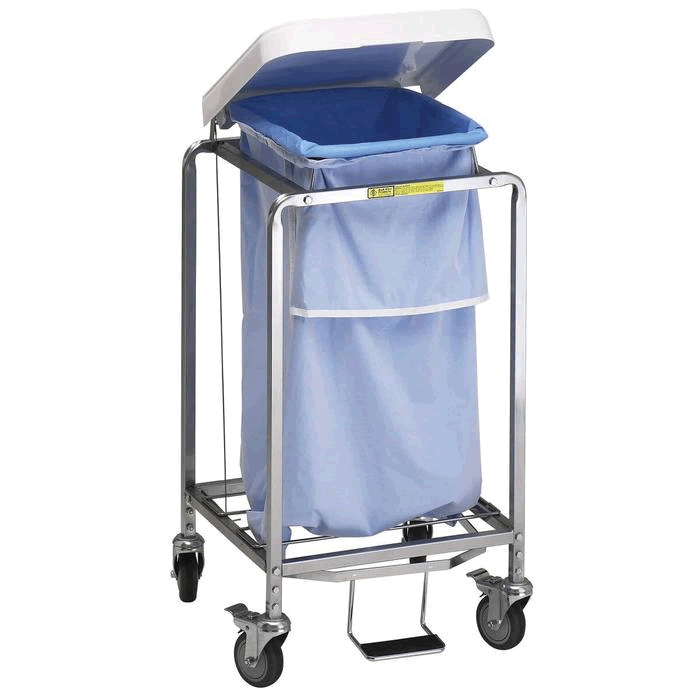 Replacement Leakproof Vinyl Hamper Bag. Blue. 30" W x 35" H. Product weight 2 lbs. These leakproof bags are constructed from high quality vinyl that is fully welded and flame retardant. The leakproof and flame retardant properties of the material are built into the fabric and are guaranteed for the life of the bag.•Approved for institutional use.•Bags are hooded for convenient transporting along with a shock corded rim to ensure a snug fit and easy removal and setup.•These bags are made for the 680 series hampers but will fit on 692, 694, 697, 669 and 669/NL hamper stands as well. UOM: 1/EA.
Manufacturer:
R & B WIRE PRODUCTS, INC.

Manufacturer Item:
67152891
Manufacturer:
STAR SILK & WOOLEN CO., THE

Manufacturer Item:
RRDWL45C
Manufacturer:
CENTURION MEDICAL PRODUCTS

Manufacturer Item:
FG635000BLA
Manufacturer:
RUBBERMAID COMMERCIAL PRODUCTS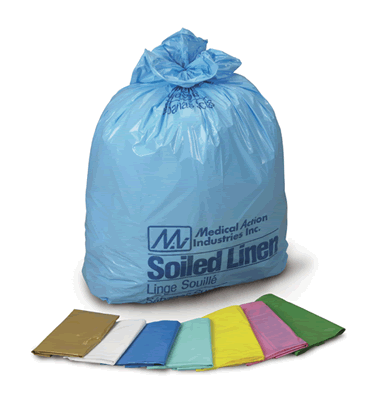 SURE SEAL, Linen and Laundry Handling Bag, 40" x 46". 1.2 mil gauge. Yellow. 40-45 gallon capacity. Labeled: "Infectious Linen". Heavy gauge materials for high performance. Case weight: 15 lbs.
Manufacturer:
MEDEGEN MEDICAL PRODUCTS, LLC.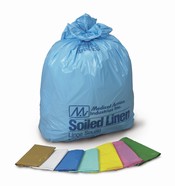 Hamper Bag, Size: 30.5 x 41, Mil: Extra Heavy, White, No Print. Color coded for waste stream segregation. Labeled in English and Spanish. Facilitates identification of hazardous waste, reducing risk of cross contamination during collection and transport. Manufactured and labeled to meet or exceed industry regulations. UOM: CA. Packaging: 250/CA.
Manufacturer:
MEDEGEN MEDICAL PRODUCTS, LLC.