Active Items Only Stock Items Only Latex Free Only
Description
Price
Quantity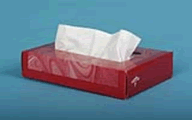 Manufacturer Item:
NON243276
Manufacturer:
MEDLINE INDUSTRIES, INC.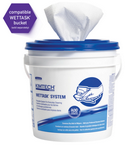 KIMTECH Prep Wipes For WETTASK System Designed, 12" x 12.5" wipes. To be used in the WetTask refillable wet wiping system with bleach. Acid, base and solvent resistant. Low lint and low extractables. Packaging: 90 wipes/pack.
Manufacturer:
KIMBERLY CLARK PROFESSIONAL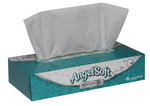 GP PRO Angel Soft Professional Series® Premium 2-Ply Facial Tissue, Flat Box, 48580, 100 SHEETS/BOX, 30 BOXES/CS. Premium quality and softness customers will appreciate. Clean, upscale design coordinates with Angel Soft PS bath tissue for an elegant, professional look. Includes color indicator sheets signaling the need for refilling. A recognized brand by 96% of consumers. EPA compliant for recycled fiber content. UOM: 100SH/BX, 30BX/CS.
Manufacturer:
GEORGIA-PACIFIC PROFESSIONAL

Tissue Clean Rest Replacement for Titmus 2A Vision Screener. Forehead Rest Tissue,1x4 1/4".UOM: 1 pack/10pads/50 each.
Manufacturer:
HONEYWELL SAFETY PRODUCTS,INC.

Nonwoven Wipers, CelluWorks-Airlaid. Cellulworks M series airlaid white 12" x 13". Packaging: 800/Case.
Manufacturer Item:
M-A306H
Manufacturer:
HOSPECO/HOSPITAL SPECLTY COMP.
Item is no longer available.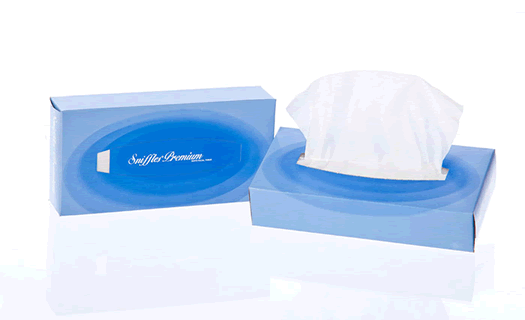 Sniffles Premium Full Size Tissue. Premium I-fold. Sheet size: 8" x 8". 100 sheets/box, 30 boxes/case.
Manufacturer Item:
200100033
Manufacturer:
PRECISION PAPER CONVERTERS,LLC

KIMBERLY-CLARK Professional SURPASS*Facial Tissue, Two-Ply, White. Minimum 10% post consumer waste content. Meets EPA standards. 8.3" X 8.0" tissues. Flat box. Packaging: 100 tissues/box, 30 box/case.
Manufacturer:
KIMBERLY CLARK PROFESSIONAL

Specialty SoftSorb Wipe/White, 12" x 13.5". NonWoven. Packaging: 500/Case.
Manufacturer:
GRAHAM MEDICAL PRODUCTS

Wipers; Kimtech; Precision; Tissue; 1-ply; 4-1/2 x 8-3/8 in.; 280 sheets/box
Manufacturer Item:
0667770
Manufacturer:
THERMO FISHER SCIENTIFIC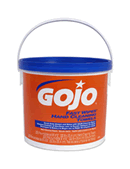 225-Count Bucket. Hand-cleaning towels for quick cleanup of light greases and oils. For use in service vehicles, on the workbench, at the job site and wherever water is not available. Packaging:2/Case.
Manufacturer Item:
6299-02
Manufacturer:
GOJO INDUSTRIES, INC.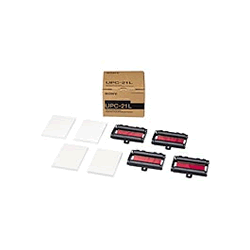 UPC-21L Sony Color Print Pack. Features L-Size Paper for the UP-20MD, UP-21MDColor Video Printers. Each pack contains 200 prints of paper and ribbon (50 sheets x 4 packs). The most popular and reliable medical imaging paper, Sony paper assures you of clear crisp images. Packaging: 1/Each.
Manufacturer Item:
9008090
Manufacturer:
CONE INSTRUMENTS, LLC.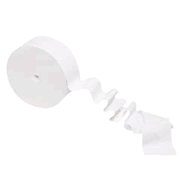 SCOTT Coreless JRT Jr 2-ply Bathroom Tissue brings you high capacity, with each roll having 15% more tissue than standard Jumbo Roll Tissue Jr. rolls. Elemental chlorine-free (ECF) bleaching. Meets EPA guidelines for post consumer waste ½ minimum of 20%. Waste reduction with 100% elimination of core waste. With this system it's no keys, no cores, no headaches. 15% more paper per roll. Works only with manual JRT dispensers. 8.9 ½ roll diameter. Packaging: 12/Rolls/Case.
Manufacturer:
KIMBERLY CLARK PROFESSIONAL