Active Items Only Stock Items Only Latex Free Only
Description
Price
Quantity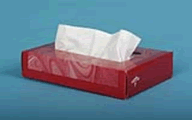 Manufacturer Item:
NON243276
Manufacturer:
MEDLINE INDUSTRIES, INC.
KIMTECH Prep Wipes For WETTASK System Designed, 12 X 12.25 wipes. To be used in the WetTask refillable wet wiping system with bleach. Acid, base and solvent resistant. Low lint and low extractables. Packaging: 90 wipes/pack.
Manufacturer:
KIMBERLY CLARK PROFESSIONAL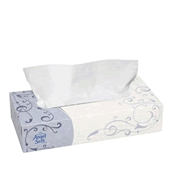 Angel Soft Facial Tissue, Kleenex. Packaging: 100/Box, 30 Boxes/Case.
Manufacturer:
GEORGIA-PACIFIC PROFESSIONAL

Tissue Clean Rest Replacement for Titmus 2A Vision Screener. Forehead Rest Tissue,1x4 1/4".UOM: 1 pack/10pads/50 each.
Manufacturer:
HONEYWELL SAFETY PRODUCTS,INC.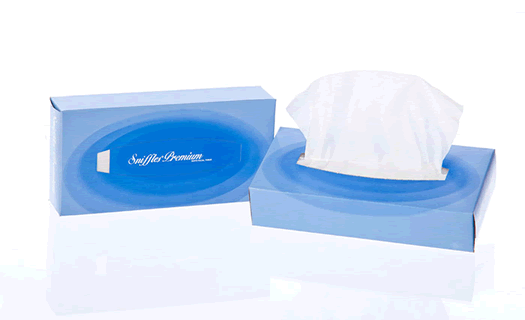 Sniffles Premium Full Size Tissue. Premium I-fold. Sheet size: 8" x 8". 100 sheets/box, 30 boxes/case.
Manufacturer Item:
200100033
Manufacturer:
PRECISION PAPER CONVERTERS,LLC

KIMBERLY-CLARK Professional SURPASS*Facial Tissue, Two-Ply, White. Minimum 10% post consumer waste content. Meets EPA standards. 8.3" X 8.0" tissues. Flat box. Packaging: 100 tissues/box, 30 box/case.
Manufacturer:
KIMBERLY CLARK PROFESSIONAL
Attends Adult Washcloths Convenience Pak, 8" X 12.5" wipe, Soft pack with lid. A Spunlace washcloth with aloe to moisturize and soothe the skin. Gentle, alcohol free cleansing formula prevents irritation. Hypoallergenic and no rinsing necessary. Packaging: (inner pkg) 12/72, 864/case.
Manufacturer Item:
WCCP1000
Manufacturer:
ATTENDS HEALTHCRE PRODUCTS,INC

Specialty SoftSorb Wipe/White, 12" x 13.5". NonWoven. Packaging: 500/Case.
Manufacturer:
GRAHAM MEDICAL PRODUCTS

Wipers; Kimtech; Precision; Tissue; 1-ply; 4-1/2 x 8-3/8 in.; 280 sheets/box
Manufacturer Item:
0667770
Manufacturer:
THERMO FISHER SCIENTIFIC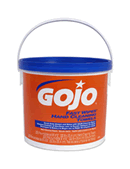 225-Count Bucket. Hand-cleaning towels for quick cleanup of light greases and oils. For use in service vehicles, on the workbench, at the job site and wherever water is not available. Packaging:2/Case.
Manufacturer Item:
6299-02
Manufacturer:
GOJO INDUSTRIES, INC.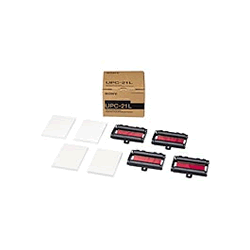 UPC-21L Sony Color Print Pack. Features L-Size Paper for the UP-20MD, UP-21MDColor Video Printers. Each pack contains 200 prints of paper and ribbon (50 sheets x 4 packs). The most popular and reliable medical imaging paper, Sony paper assures you of clear crisp images. Packaging: 1/Each.
Manufacturer Item:
9008090
Manufacturer:
CONE INSTRUMENTS, LLC.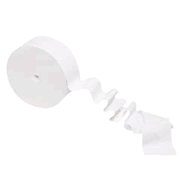 SCOTT Coreless JRT Jr 2-ply Bathroom Tissue brings you high capacity, with each roll having 15% more tissue than standard Jumbo Roll Tissue Jr. rolls. Elemental chlorine-free (ECF) bleaching. Meets EPA guidelines for post consumer waste ½ minimum of 20%. Waste reduction with 100% elimination of core waste. With this system it's no keys, no cores, no headaches. 15% more paper per roll. Works only with manual JRT dispensers. 8.9 ½ roll diameter. Packaging: 12/Rolls/Case.
Manufacturer:
KIMBERLY CLARK PROFESSIONAL