Active Items Only Stock Items Only Latex Free Only
Description
Price
Quantity

Medi-Temp Blood Fluid Warming Unit with 48" Extension. Standard. Needleless
Manufacturer:
STRYKER MEDICAL
Item is no longer available.

Midmark Enzumatic Ultrasonic Cleaning Solution. 32 oz.
Manufacturer Item:
9A298001
Manufacturer:
MIDMARK CORPORATION

Complete Brush Kit with Storage Rack. Packaging: 1/Box.
Manufacturer Item:
CCBRK-1
Manufacturer:
HEALTHMARK INDUSTRIES,CO.,INC.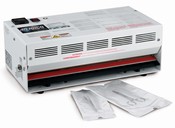 Rennco Heat Sealer, 120V, Gray,(24"Wide), 12" X 21" X 10. Can obtain a heat sealer for your facility at no additional charge if you agree to purchase your sterilization pouches from Medical Action. Contact your local Medical Action Sales Representative for more details. Packaging: 1/case.
Manufacturer Item:
RENNCO24
Manufacturer:
MEDICAL ACTION INDUSTRIES,INC.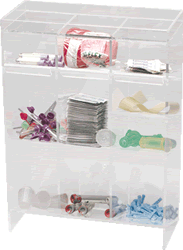 Acrylic Organizer, 3 Spacers and 10 Compartments, Used on Counter/Wall. Packaging: 1/Each.
Manufacturer Item:
CCI685-DO
Manufacturer:
CUSTOM COMFORT MEDTEK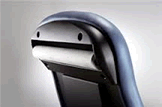 Table Paper Roll Holder. Fits Model #647 Table. Packaging: 1/Each.
Manufacturer Item:
9A423001
Manufacturer:
MIDMARK CORPORATION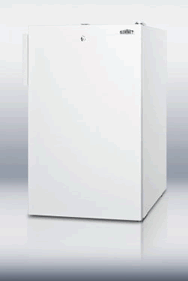 Counter Height Refrigerator. 4.1 Cubic Ft. No Freezer. Packaging:1/Each.
Manufacturer Item:
FF511L
Manufacturer:
FELIX STORCH, INC.

Unico PowerSpin LX C856 Centrifuge. The Unico PowerSpin LX C856 is a robust but quiet-running centrifuge, comprising several features for a better laboratory working environment. It has a 6 or 8 place rotor for holding 2 to 10 ml tubes, a rotor chamber, timer, on/off switch, detachable power cord, easy to clean exterior, a convenient lid opening for checking strobe speeds, latching lid with safety switch and a light indicator. The laboratory centrifuge can reach up to a speed of 4000 rpm. Able to operate at a standard 115V/60Hz input, it cleanly and completely separates the cellular components and finally yields a superior plasma specimen or serum. Packaging: 1/Each.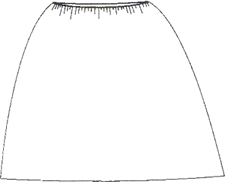 General Equipment Cover, 40x40in, Snap Kover. Packaging: 20/Case.
Manufacturer Item:
01-4040
Manufacturer:
ADVANCE MEDICAL DESIGNS, INC.

VWR Digital Thermometers, Pen-Shaped. Convenient pocket-size thermometers are switchable between °C and °F scales. Feature auto power off and a rustproof stainless steel probe. Thermometers include a probe cover with pocket clip. Packaging: 1/Each.
Manufacturer Item:
82021-164
Manufacturer:
VWR INTERNATIONAL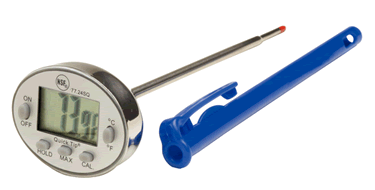 VWR Submersible Digital Thermometer. Submersible, waterproof thermometer features Quick Tip™ rapid response and Self-Set calibration. Maximum temperature memory and data hold functions. Auto-off after 10 minutes. Stainless steel body with 12.7cm (5") probe. Packaging: 1/Each.
Manufacturer Item:
98000-156
Manufacturer:
VWR INTERNATIONAL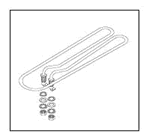 Manufacturer Item:
002-0505-00
Manufacturer:
MIDMARK CORPORATION