Active Items Only Stock Items Only Latex Free Only
Description
Price
Quantity

Test Tube Agglutination Viewer. Ideal for use in blood typing, cross matching, flocculation, serodiagnostic tests, and other agglutinations. Viewer provides an easy and accurate reading of the undersurface of test tube contents. Sample contents are illuminated from above by a 5W bulb and from below by a magnifying mirror. Packaging: 1/Each.
Manufacturer Item:
420630
Manufacturer:
BD DIAGNOSTICS

Sero-Fuge 2002 Centrifuge 2 speed with 12-place head. Maximum capacity: 12 place fixed angle rotor: Twelve 75 x 13 mm tubes. 8 place fixed angle rotor: Eight 103 x 10.25 mm tubes, 6 place fixed angle rotor: Six 100 x 16 mm tubes. Maximum Speed: High Speed - 3,550 RPM. Low Speed - 2,450 RPM. Dimensions: 17 in x 13 in x 12 in. Weight: 28 lb. Packaging: 1/Each.
Manufacturer Item:
420352
Manufacturer:
BD DIAGNOSTICS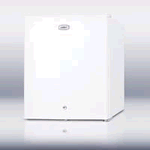 Compact Refrigerator with Lock, White, 1.6 Cubic Foot. Automatic defrost saves you time and maintenance. Factory-installed lock provides security you can depend on. Get all the convenience of automatic defrost refrigeration in a compact size. 20" high and 17 3/8" wide, this unit is perfect for settings with limited space that need high quality cooling. Automatic defrost reduces the time and cost involved with the regular maintenance of manual defrosting models. A removable wire shelf offers storage convenience, with a full and half door rack on the reversible locking door. With a front lock and compact dimensions. Perfect for offices, hotel rooms, health departments, and any location requiring compact but reliable refrigeration. Packaging: 1/Each.
Manufacturer Item:
FFAR22L
Manufacturer:
FELIX STORCH, INC.
Item is no longer available.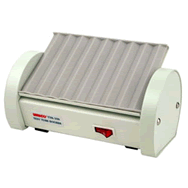 Jr. Rock-It Tube Mixer. 8-Tube Capacity, up to 120 mm long.•25 rocking cycles per minute, for gentle mixing.•Non-Slip, reversible and autoclavable tube pad, silicon rubber.•Compact size uses minimal benchtop space.•One Year Limited Warranty. Packaging: 1/Each.
Manufacturer Item:
L-TTR100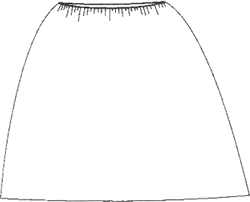 Manufacturer Item:
01-4020
Manufacturer:
ADVANCE MEDICAL DESIGNS, INC.

Manufacturer Item:
420200
Manufacturer:
BD DIAGNOSTICS

Manufacturer Item:
MPR-414F-PA
Manufacturer:
PANASONIC HEALTHCARE CORP.
Item is no longer available.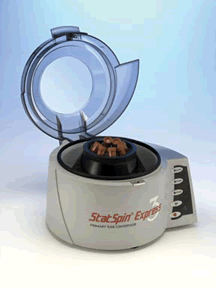 StatSpin Express 3 Centrifuge. Includes: Eight-place rotor, removable chamber liner, 8 each 10mL and 5mL inserts, power cord. Rapid acceleration separates samples in as little as two minutes. Processes up to 8 samples at one time. Holds 1.5 to 10mL tubes. Three settings: 2, 3 or 5 min. Speed up to 7200rpm (4440 x g), depending on setting. Beeps when done spinning. Self-diagnostics: Error codes indicate imbalance, reduce chance of operator error. Lid remains locked until rotor comes to a complete stop. Maintenance-free brushless motor. Compact: Small, round footprint takes up little bench space, fits well in small corners. Quiet: Won't disturb coworkers. Simple to operate: Load tubes, select time, press start. Easy to maintain: 10% bleach-compatible surfaces and polypropylene rotor make cleaning easy. Warranty: Two years. UOM: 1/EA.
Manufacturer:
HEMOCUE AMERICA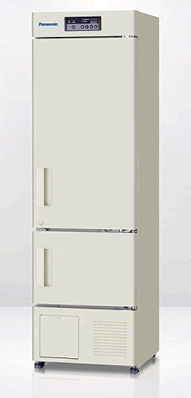 Clinical Fridge with Freezer Combo 21.3" x 21.9" x 70.5". Effective Capacity: Refrigerator 6.2 cu. ft. Freezer 1.4 cu. ft. Interior Finish: Refrigerator: Styrene Resin | Freezer: Colored Aluminum Plate. 190 lbs. Exterior Finish: Polyester resin finish baked on zinc galvanized steel. Shelves: Refrigerator 3; Freezer 1. 4 Casters with 2 adjustable leveling feet. Cooling Method: Refrigerator: Fan-Forced Air Circulation|Freezer: Direct Cooling (manual defrost). High/low temperature alarm, Door ajar alarm, Memory back-up during power failure, Self-diagnostics, Remote alarm contacts (N.O./N.C., DC30V, 2A), Door lock with key. UOM: 1/EA.
Manufacturer Item:
MPR-215F-PA
Manufacturer:
PANASONIC HEALTHCARE CORP.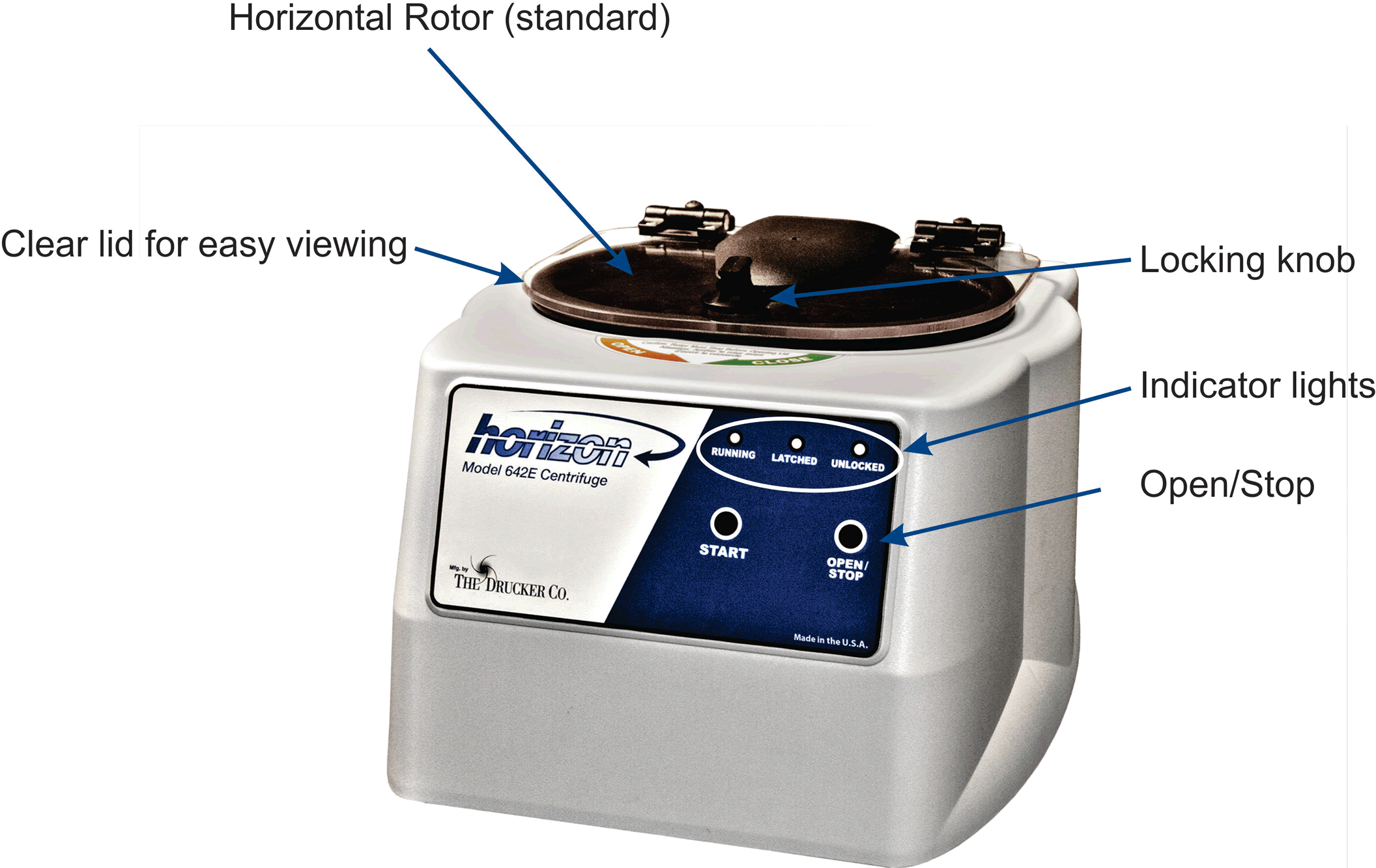 Front Panel Label for 642E. UOM: 1/EA.
Manufacturer Item:
7724008
Manufacturer:
DRUCKER COMPANY, INC., THE
SP® Lighted Tissue Flotation Bath II, 14 1/2" x 15 1/2" x 4 1/2". Bath temperature Ambient to 60°C. Our lighted tissue flotation bath helps eliminate wrinkles and distortion in the preparation of tissue sections for microscopy. The darkfield bath is well illuminated with diffused light, making tissue specimens easy to see and handle.It includes a removable PYREX® glass dish with two molded side handles for easy cleaning, fast water changes or sterilization, a microprocessor control to regulate bath temperature, a dryer and orienter blocks. The bath also has an attractive, low-profile design with a stainless steel exterior with baked gray enamel finish and an anodized black interior. UOM: 1/EA.
Manufacturer Item:
M7654-5A
Manufacturer:
CARDINAL HEALTHCARE CORPORATON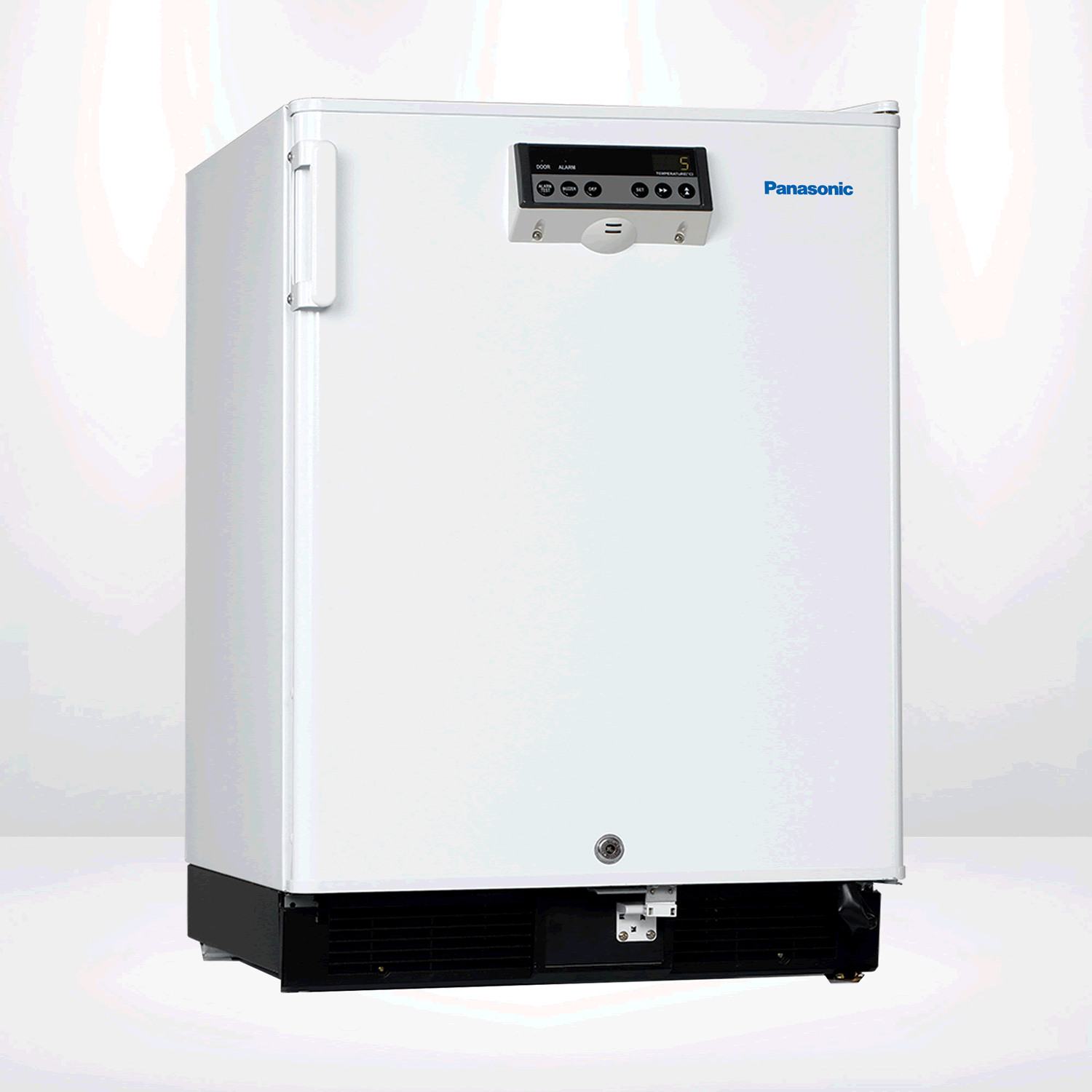 Undercounter Scientific Grade Laboratory Refrigerator 5.4 cu. ft. 23.6" x 26.2" x 34.6". -15°C to -20ºC Microprocessor Controlled. Easy to read, angled LED display and keypad. Door mounted controller. Digital input of temperature allows end user temperature flexibility. Remote alarm contacts for connecting to a centralized alarm monitoring system. Automatic tracking alarm around setpoint monitors critical temperature variances. Door ajar alarm with alarm delay timer eliminates nuisance alarms. Controller lockout function prevent setpoint tampering. Built-in Front Breather Design allows unit to be built in under bench or counter and requires no additional clearance top, back, and sides. Units can be stacked and secured with stacking plates. 2 fixed evaporator shelves. Right hand hinged door swing. UOM: 1/EA.
Manufacturer Item:
SF-L6111W-PA
Manufacturer:
PANASONIC HEALTHCARE CORP.